Home :: mobile homes

mobile homes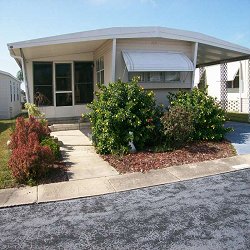 Are you thinking about buying a mobile home? There are certainly many mobile homes to choose from and a variety of options regarding lifestyle. For a single person, a married couple or a young family a mobile home is often a good choice. Mobile homes represent an older style (built before 1974) of housing, but they have most likely been updated with newer appliances, fixtures and plumbing. Because of their age the price is usually right!
Another idea to consider is a manufactured home. People sometimes lump them together with mobile homes, but manufactured homes are those built after 1974 and they meet more rigid quality standards. In fact, many of the homes you will see advertised as mobile homes are, in fact, manufactured homes, based on their age. Mobile homes (or manufactured homes) may be single wide or double wide and sometimes even triple wide. Based on square footage, a single wide can have as much or more room than a double wide mobile home. Single wide mobile homes are usually longer than double wides, which can account for the difference. The additional size can be important when considering the needs of a family.
Most mobile homes are in land-leased communities. That means that the mobile home park owns the land and is responsible for all of the community maintenance and amenities such as a pool, clubhouse, playground, etc. Mobile home parks are usually owned by an individual, company or corporation. The mobile home is set on a lot (which is leased, or rented) and the owner of the mobile home pays a monthly fee for that space. The park owners may offer incentives to move in, but it is important to remember that the lot rent can, and usually does, go up each year. The yearly lot rent increases may be tied to government cost of living adjustments (cola), or they may not. It would be wise to ask. A mobile home offers many of the benefits of home ownership without the large cost, but it still pays to be an informed consumer.
To Find a Mobile Home in a
Senior Community Click Here