Home :: Information For Agents

Information For Agents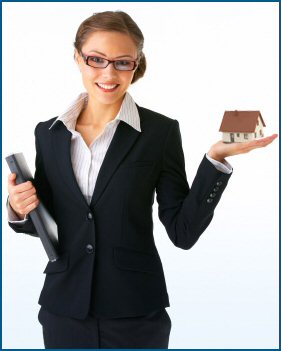 Thank you for your interest in SeniorMobiles.Com, the premiere site for advertising mobile/manufactured homes in senior, 55+ communities. This web site will appear at the top of all of the search engines consistently, be advertised heavily, linked extensively and will soon be your most treasured advertising source. Remember, the baby boomers are coming and they are very comfortable with the internet. They also currently assist their parents and grandparents by utilizing the internet as a research tool.
Although homes for sale or rent may be listed by individual owners, many are listed by sales agents, from both inside and outside of mobile/manufactured home communities. RV Park sales models are also welcome. The only stipulation on listings is that they be located in an adult/senior park. Many of the listings are on rental lots, but some are in homeowner communities.
AGENTS LIST FOR FREE: Agents may list senior properties free of charge. This service is free to agents because it will be subsidized with paid advertising. We will only accept advertising that is relevant to our visitors. Obviously, the more listings we have, the more valuable the site will be to advertisers, so, your listings are important to us. Please make sure that you only add homes in senior communities, that you maintain them regularly and mark them as sold or delete them if the listing expires and they are no longer available. If we are notified by a potential buyer that one of your listed properties is no longer available, we will notify you that the listing will be marked sold and after 30 days it will be removed from the active listings area. By registering as an agent, you will have access to all of your listings and may change terms, price, or availability at any time, so it will allow you to control your properties.
ADDING PICTURES TO YOUR LISTINGS: You may add up to 7 pictures in each of your listings yourself for free and you are highly encouraged to do so. If you need assistance with adding pictures, please contact us and we will be happy to help you. Ad response is tremendously higher on listings with pictures. You may send pictures to us by email or mail to add for you at a cost of $5 per picture.
FEATURED HOMES are pictured on our home page, with links directly to the properties. Agents may pay a $20 fee to add a listing to the Featured Homes section. Each featured listing on the home page will remain for 1 week. There is also an option of 2 weeks for $35. You may place the same listing for two weeks or two separate listings for one week each. Those preferential spots will be on a first come, first serve basis. If you want a featured listing, please call us as early in the week as possible, with credit card information. There are only 14 spots available. We will, however, add a few agent listings, periodically, to the featured listings area at no charge. The more listings you have, the better your chances of having one of your listings featured.
ACTIVATING YOUR ACCOUNT
You will be asked to choose a user name and password so that adding future listings will be easier. Other information about you will be recorded and kept on file. It will not be used for any other purpose or shared with any other company. We use that information solely to notify you when listings are active, expiring, or deleted. Once your account is active, you will be able to sign in easily, add new listings, and change your existing listings. We want to make your listing experience as easy as possible, and we look forward to working with you in the future. If you have any questions about our policies or our web site, please feel free to contact us.