Why Buy a Mobile or Manufactured Home?
[Back]
---
Published: November 12, 2010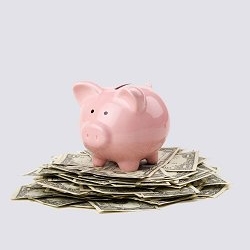 People buy a mobile or manufactured home for many reasons. One of the primary reasons is cost. Mobile homes (those built before 1974) are especially affordable and many have been remodeled with new appliances, flooring, plumbing, etc. They offer living space and home ownership at a price far below that of stick built homes.
Manufactured homes (those built after 1974) are particularly attractive to retirees who are looking for either a second home or a primary home in a safe, secure community. Manufactured homes can be set on land owned by the individual, or they can be in a co-op or share owned park. But most are found in communities called mobile home parks or manufactured home communities. For the sake of continuity, they will be referred to as mobile home parks.
Mobile home parks offer a space in a community that is developed and maintained by the park. Residents own their own home and rent the space. The park usually offers amenities such as a pool, clubhouse, organized activities, groundskeeping, etc. Those amenities are important to people who live in the parks because they receive the benefits without the maintenance costs. Considering that the average cost of a mobile home in a senior or retirement mobile home park is only around $40,000, this is a very good deal for most people. Some older mobile homes may sell for as little as $5,000, while new, luxurious, manufactured homes can sell for $100,000 or more. But, regardless of the price paid, the residents all have the same benefits. Adult mobile home parks offer safety, multiple amenities, and the ability to live with like-minded people who are in their age group. The residents tend to be supportive of each other and become like "family" for those who may not have families in the area. They look out for each other. That alone can be a real selling point for seniors.

*This article is the property of SeniorMobiles.com and may not be quoted or recopied without permission.
Category: Mobile Homes,
[Back]