Home :: Tips For Sellers

Tips For Sellers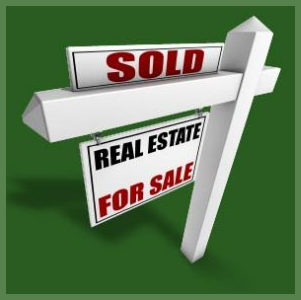 1) Clean your home and get rid of anything that you plan on discarding before moving. There is nothing worse than trying to sell a house that may not be clean because of vacancy or health problems. When the buyers see a home that looks like it has not been taken care of, they start to think of the things that they can't see. Get rid of all the clutter. What may be beautiful treasures to you, may make your home look crowded and small to a prospective buyer. Pare down the collectibles and knick knacks. Put them in storage until your home has sold.
2) Make all the necessary repairs. Does the outside need cleaning or painting? Maybe you should replace toilet seats or towel racks that might be tarnished. Perhaps a few new rugs would perk up the place. If the carpeting is old and worn or stained, consider getting new, neutral colored floor coverings. These are little things that will make a big difference in your wallet.
3) Odors. When someone walks into your home you do not want them to think "where is the cat"? Or, "they smoke!" That is a real turnoff because some smells are hard to get rid of. That will be on the buyers mind. Do what you can to neutralize odors. Perhaps cleaning the carpet or drapes might be in order.
4) Get your home listed. After you have your home in showing condition, you need to get it out to the public. Contact us and we will put you on the Seniormobiles.com website. When this happens more buyers will see your home.
5) When someone seems interested in your home, you should ask if they will need financing. Find out if they have been pre approved for a loan. You want to make sure that they can afford to buy your home. You do not want to waste your time with people who can not afford to buy.
6) Make sure that you have all of the necessary forms and paperwork if you are selling the home yourself. You may want to have a lawyer review the paperwork.
7) Don't give out too much information. We know that you are excited about showing your home, but sometimes home owners can talk too much and scare off buyers. So just let them ask you questions.
8) Be accessible. If you are not available to receive phone calls, it is important to have an answering machine. Check your messages often and return your calls promptly. If you will be gone for a period of time, make sure your answering machine message lists another phone number for buyers to call. If you are not able to show the home, make sure that a friend or neighbor can show it. Buyers are often fickle. If you can't show the property right away, they will look at something else. They want what they want, when they want it. Be flexible and available when a potential buyer is anxious to see your property.
9) Be safe. We know that you want to sell your home and we don't want to scare you. But opening up your home to strangers can be a little risky. Try not to have an Open House alone. Don't follow someone around if you are alone. Put all of your valuables away before showing the home. Never get cornered, always be able to get out the door. Give all the information you know about the prospective buyer to someone else before showing the home. Always expect the buyer to make an appointment and get a phone number for contact. If someone shows up at your door, explain to them that you don't show the house without a third party present. That's for everyone's safety. Then call a neighbor to come over and be present. Safety is just plain smart.
10) Consider consulting with an sales agent. If you have had a problem selling the home, it may be overpriced or there may be problems you don't see. An experienced sales agent, either in your park or community, will be able to give you ideas. Listing with an agent will allow you to leave the property in good hands if you want to leave a seasonal dwelling to return to another state. They will also show the property for you, whether you are home or not. That can be a valuable consideration if you are single or disabled. Sales agents will charge a commission, but they may be well worth the cost. Often they are able to get you the amount you need and still cover the commission.