Home :: Advertising Directory

Advertising Directory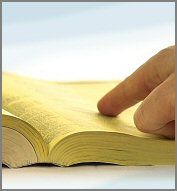 We appreciate your interest in SeniorMobiles.Com Advertising

You may add your business name and address free of charge to the community resources list in your city by filling out the information below. If you need a category that is not currently available, please contact us so that we may add that category. Please limit the listings to businesses that would be of interest to seniors and adults over the age of 55.
If you wish to include more information such as a web site link, email address, other locations, pricing, special offers, etc., that option is also available.
Activation of your listing may take up to 24 hours and if there are any questions or questionable material submitted, you will be notified.
---
GOLD LISTINGS: $25.00 PER YEAR

Company Name, Address & Phone Number
Includes email address,
website link
space to add a small amount of text such as hours, specials, etc.
Listing in BOLD at the top of the category

BRONZE LISTINGS: $10.00 PER YEAR

Company Name, Address & Phone Number
Includes email address,
website link

SILVER LISTINGS: $15.00 PER YEAR

Company Name, Address & Phone Number
Includes email address,
website link
space to add a small amount of text such as hours, specials, etc.

FREE LISTINGS

Company Name, Address & Phone Number
---