Florida Retirement
[Back]
---
Published: January 17, 2011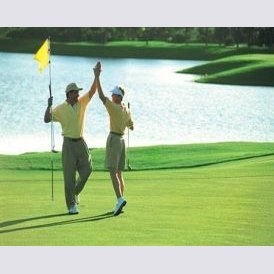 Retiring to Florida is the dream of many people, especially those in cold weather states. A Florida retirement home can become a reality by planning ahead and examining the options. First of all, it's important to be sure Florida is the right choice for you. Have you spent much time in Florida? Have you spent a summer in Florida? Needless to say, what people find attractive about Florida in the winter isn't always as attractive in the summer! On the other hand, Florida can be a great place to live in the summer if you like blue skies and sunshine. In many of the northern states, summer weather can be erratic. It may be hot one week and cold the next. It is difficult to plan picnics and seashore outings in advance because of unpredictable weather. In Florida the weather is pretty stable most of the summer. Yes, Florida does have tropical storms and the occasional hurricane to contend with, but most days are hot and sunny. If it rains the downpour will often be intense, but short. Many afternoons will bring an hour or so of rain, but it seldom rains for long. It's a summer occurrence that most Floridians plan for and accept. After all, it wouldn't be a tropical paradise without rain.
If you think you want to retire full time to Florida, it is recommend that you try renting first. Maybe that first year of retirement would be best spent looking around. Decide what's most important to you and scope out the options. If golfing is important to you, look for a golfing community or a home that is close to a variety of golf courses. Ocean lovers will want a location near or on the ocean, but Florida also offers many other waterfront options. Some people like to be on the Gulf side and others on the ocean. There are a huge variety of inland lakes and man made lakes, as well. Northern Florida has a different atmosphere than Southern Florida and Central Florida offers homes that are more protected from storms. A Florida retirement offers the opportunity to be outside a great deal of the time and it may be just the healthy lifestyle you are seeking.
*This article is the property of SeniorMobiles.com and may not be quoted or recopied without permission.
Category: Retirement Locations,
[Back]